Skip to Content
Componeer® Treatments in Oakville
Get a Beautiful Smile With Componeer® Treatments in Oakville
Componeer® is a high-quality polymerized, composite veneers solution using pre-fabricated, nano-hybrid-composite enamel shells. These combine the advantages of pristine lab-created veneers with a direct-composite restoration. We manufacture them industrially from a highly-filled nano-hybrid composite that guarantees a strong bond, efficiency, and sturdiness for the shells and their affixation on your teeth. Unlike other veneers and methods of repairing teeth, they're incredibly thin, coming in at only 0.3 mm. This allows us to conserve more hard-tooth substances during our preparation phase. Finally, they have a shiny, naturally-designed surface to resemble real teeth better and give off a more realistic look and feel. If you're unhappy with the way your smile looks, contact our office. We'll discuss options for you, including Componeer® procedures.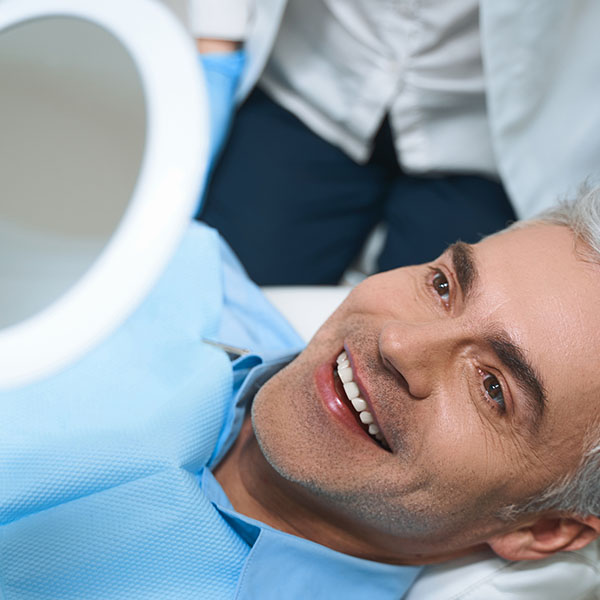 What Does Componeer® Treat?
At Oakview Dental Group, we use Componeer® to treat a variety of cosmetic issues. We can remedy the following:
Tooth fracture
Cavities
Old restorations
Cosmetic corrections
Tooth gaps
Teeth erosion
Discoloration
Anatomical correction
Misalignment
How Does Componeer® Work?
Installing Componeer® treatment is quick, easy, and simple. In only one visit to our Oakville office, you'll have a new set of beautiful installations you can be proud of. First, we'll sit down with you for an initial consultation. During this phase, we'll inspect the condition of your teeth and discuss possible treatment options. When we establish that Componeer® will work, we'll prep your teeth and allow you to select the shape and color that will best suit your smile. Thanks to the fact that these are so thin, the preparation phase of treatment doesn't take much work. We usually only need to remove a few teeth for the Componeer® to work effectively. During the bonding and placement phase of the treatment, we'll polish and affix them to perfection. After we're finished, you'll have a new beautiful smile to be proud of for years! Get started today with a phone call!
Call Today to Schedule Your Appointment